Broadside Ballads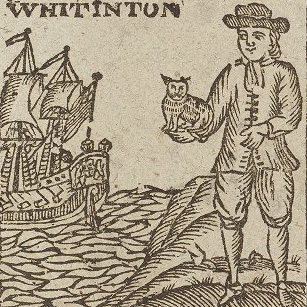 Dating from the 18th and 19th centuries, the ballads in this collection form part of the John Rylands Research Institute and Library's Street Literature Collection. Street literature, as the name suggests, was popular literature, including ballads and chapbooks, which was sold on the streets, or house-to-house, by itinerant hawkers or chapmen. Typically priced at a halfpenny to a penny, ballads were mass-produced, cheap and easily accessible. However, due to their ephemeral nature, their survival rate is poor. The sample here includes both individual examples, and sheets which have been preserved in albums by various ballad collectors. Many take the form of 'slip' songs, printed in a single column.
Broadside ballads are descriptive or narrative verses or songs, each printed on one side of a single sheet of low-quality paper. They derive from multiple sources, ranging from traditional ballads by unknown authors, which have survived through a combination of print and oral transmission, to popular, contemporary songs. Some of these originate from the theatre or music hall, but most were penned by prolific, yet little-known, ballad-writers. Attribution is often difficult, as authors' names rarely appear on the sheets. The ballads contain lyrics only, with no musical notation, but a popular tune might be suggested.
Some ballads relate to current or historical events, national or local, while others cover universal themes such as relationships, poverty or mortality. Printers sometimes decorated sheets with crude woodcuts from their stock, but these were often incongruous with the text. While London was the centre of ballad production in England, provincial printers also feature. Several sheets have no imprint, and most ballads are undated.
This digital collection will be added to as part of the Library's continuing digitisation programme.