Elizabeth Gaskell and Charles Dickens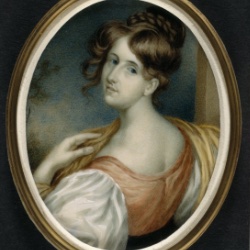 This collection unites two of the most important novelists of the nineteenth century: Elizabeth Gaskell and Charles Dickens. It draws upon our unrivalled collection of Gaskell's manuscripts and letters, bringing together for the first time material from disparate collections: our English manuscripts collection, University manuscripts collection and the papers of Elizabeth Gaskell. It includes manuscripts of famous literary works, and letters from Dickens to Gaskell, from the time when he was acting as her editor. The collection does not represent the totality of our holdings relating to Gaskell and Dickens; additional information on the collections can be found in our collection catalogues. It includes:
English MS 725 (iii) – Charles Dickens Shorthand Manuscript
English MS 729 – Letters from Charles Dickens to Elizabeth Gaskell
English MS 876 – manuscript of The Grey Woman by Elizabeth Gaskell
English MS 877 – manuscript of Wives and Daughters by Elizabeth Gaskell (2 volumes)
University MS – manuscript of The Life of Charlotte Bronte by Elizabeth Gaskell (2 volumes)
University MS – manuscript of The Crooked Branch by Elizabeth Gaskell
Elizabeth Gaskell was a novelist and short story writer, who lived in Manchester in the mid-19th century. Her first novel, Mary Barton, grounded in the grim realities of working-class life in Manchester, was published anonymously in 1848 and enjoyed immediate success. Its sympathetic portrayal of the extreme poverty and hardship that she had observed in her role as a minister's wife prompted a lot of discussion. It also caught the attention of Charles Dickens, renowned novelist and author of A Christmas Carol, Great Expectations, Bleak House and many more, whose work often reflected similar themes, and from 1850 Gaskell regularly contributed to Charles Dickens's weekly magazine, Household Words, where her novel North and South was first published in serial form. Later she turned to biography, and wrote the Life of Charlotte Brontë about her close friend after Bronte's death in 1855. Her last work, Wives and Daughters, was almost completed, but left unfinished when Gaskell died in November 1865.