Manuscript and Print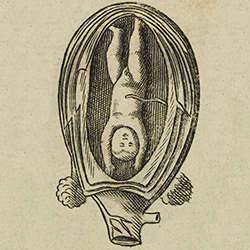 The University Library's extensive collections of manuscript, print and archival material are among the most important in the UK and range from rare incunabula to nineteenth-century ephemera.
From an exceptionally rare sixteenth-century English herbal (Medical Print (pre-1701) 318) to a nineteenth-century anatomical 'flap-book' intended for the use of midwives (Medical Print (1800-) M5.1 S24), these items form the basis of a digital collection that will be expanded over time to reflect the diversity and extent of the Library's medical holdings, which include over 70,000 printed items and archival and manuscript material from over 30 individual collections.
Find out more about the Library's medical collections here.